WE ARE PILOTS OURSELVES
WE WANT TO SHARE OUR PASSION WITH YOU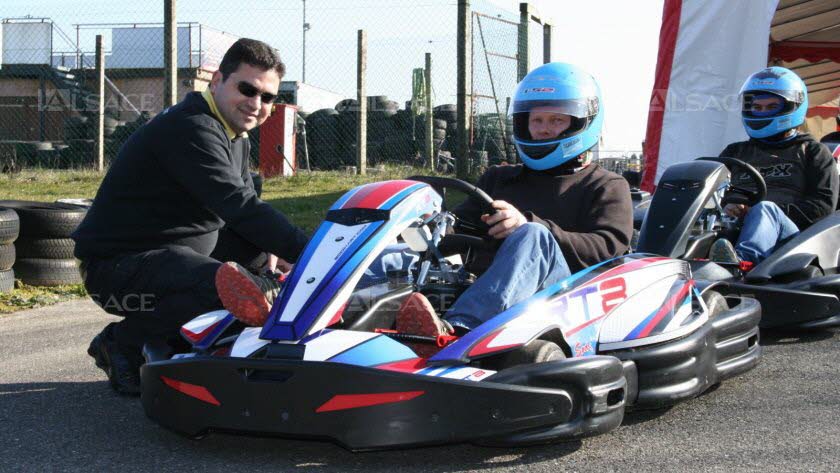 TAKE DRIVING LESSONS,
AT SUNDGAU KART IT IS POSSIBLE
At Sundgaukart we do not only propose you to do laps of track with friends, we also propose to you to improve your lap times with a professional teacher.
We also offer to book a private course for one or more children. Marcelo Frias will provide the course (by appointment).
KARTING IS OUR PASSION!
WE PRESENT SEVERAL TYPES OF SERVICES
Just participate on some karting sessions and compete against your friends. Learn how to improve your lap times or just do a few laps with your kids on our bi Place karting (three two seater karts are available).
Take part in events organised by Sundgaukart. We organise endurance sessions: After qualifying, the fastest drivers will meet for an endurance session.
Whatever event you wish to set up, we will provide you with all the elements that will make it successful and allow you to have a good time during the visit with us.
Our party room can be converted into a conference room. We can order a buffet for you, offer a grill or bring a cook to improve your event (on request).
Our karts are regularly maintained and reviewed by our trained mechanics. Practice with your own kart and have an experienced mechanic in case of need.
Our track is not a single path, it is flexible depending on the event you want to set up. It adapts very well to the drivers of supermotos.
MEET THE TEAM
OUR TEAM WILL BE HAPPY TO WELCOME YOU